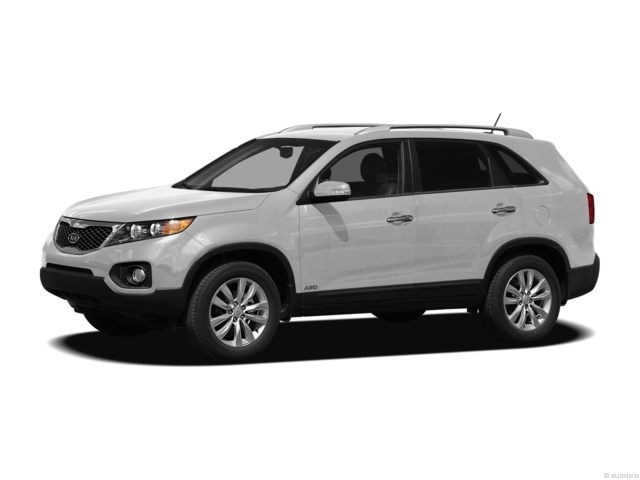 New 2012 Kia Sorento in Columbus at Hatfield Kia
The redesign of the Kia Sorento last year was a good indication of the automaker's intent to take on its big-name rivals in the crossover SUV market . Starting with a switch to carlike unibody construction, the Sorento delivered the ride and comforts that Americans have come to expect from crossover utility vehicles. With the 2012 Sorento, Kia continues its determined effort with an impressive starting price that pits the Sorento squarely against crossover competitors.

Come see a new 2012 Kia Sorento in Columbus for yourself at Hatfield Kia.

The 2012 Kia Sorento gains a few additional upgrades from last year's major overhaul. Topping the list is an optional four-cylinder engine with direct fuel injection - which provides more power and better fuel economy. The 2012 Sorento also comes with ventilated drivers seat, stain resistant fabric (bound to please moms of toddlers around the U.S.) and Kia's new voice activated control interface - the Uvo.

One of the Sorento's most obvious advantage is its near-midsize dimensions, since it's actually long enough for a third-row seat that adults can use. It's worth noting that the vast majority of buyers typically move up to a vehicle larger than this if they really need a crossover with a functional third row. But if you want something that's still modest in size, the 2012 Kia Sorento works out nicely.
Like a lot of its competition, the 2012 Kia Sorento comes with a choice of four- or six-cylinder power. The base four-cylinder is perhaps nothing to write home about, tasked as it is with moving 3,600 pounds of crossover with just 175 horsepower. For the 2012 Sorento, though, Kia offers an additional choice in the form of a new direct-injection four-cylinder good for 191 hp, and better fuel economy. Meanwhile, the 3.5-liter V6 continues on, a better choice for drivers who carry kids, pets and stuff on a daily basis.
The 2012 Kia Sorento is proving to be a force to be reckoned with. Thanks to its engine lineup and enhanced feature content, it competes with its more familiar rivals on performance, not just price.
What about the 2013 Kia Sorento?
Looking for a
new 2013 Kia Sorento in Columbus
? Look no further than Hatfield Kia. We've got a wide selection of
new 2013 Kia vehicles
, including the
Sorento
.