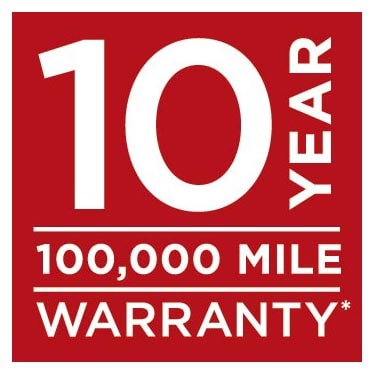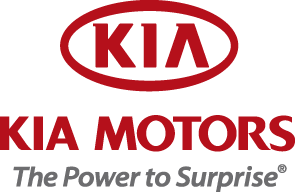 ____________________________________________________________________



One Less Bump In the Road
Kia has a lot of confidence in the quality and endurance of all its new vehicles. So much confidence, in fact, we offer the industry-leading Kia 10-year/100,000-mile limited powertrain warranty, a five-year or 60,000 mile limited basic warranty, a five-year or 100,000 mile limited anti-perforation warranty, and a five-year/60,000-mile roadside assistance plan, each of which provides coverage until either the yearly or total mileage figure is reached, whichever occurs first.

Peace of Mind
The extended protection of Kia 10-year/100,000 mile warranty program gives Kia owner an added safeguard against unforeseen service and repairs. You?ll have many extra miles of worry-free driving down the road.

Shield Against Unexpected Repair Bills
Kia 10-year/1000,000-mile warranty program covers repairs made to precise Kia standards and requirements. You can rest easy knowing your vehicle is in the skilled hands of Kia trained service technicians at your authorized Kia Dealer.
All warranties are limited. For complete details, see or call your dealership.

Limitations of Coverage
Kia 10-year/100,000-mile warranty program consists of various limited warranties, including limited basic, limited powertrain, and limited anti-performance warranties, plus a roadside assistance and trip interruption program. For vehicles in commercial use, the powertrian warranty is limited to five-years or 60,000 miles, which ever comes first. For specific warranty coverage?s, exceptions, terms conditions, limitations, and restrictions on transferability, please see or call the dealership.
Toll-Free Assistance
Should you be left to wait on some remote roadway for lack of pocket change? Certainly not. Our toll-free hotline is staffed 24 hours a day, 365 days a year, and is accessible from anywhere in the U.S. The number?s simple enough you can remember it even while fuming about the kids locking the keys in the car:
1-800-333-4KIA.
Emergency Roadside Assistance
A free phone call isn?t of much use if it doesn?t result in someone coming your rescue. So, we have set up a network of over 17,000 roadside assistance providers. They?ll help you out of the usual little mishaps ? dead batteries, flats (provided you have a spare that isn?t flat), out of gas ? free.
In the event of a warrantable concern that can?t be fixed on the spot, we?ll see to it you?re towed at no cost to the nearest Kia dealer or an Alternate Service Locations (ASL), whichever is closer. Needless to say, if you have a warranty-related concern, repairs are on the house.
If you have the misfortune to break down after-hours, on a weekend, or holiday, your vehicle will be towed and stored by Kia-approved vendor, and taken to the nearest dealer or ASL on the next business morning.
Trip Interruption Policy
Rip interruption expense benefits are provided in the event that a warranty-related disablement occurs more than 150 miles from the customer?s home, and the repairs require more than 24 hours to complete. Reasonable reimbursement is included for meals, lodging, or rental car expenses. Trip interruption coverage is limited to $100 per day subject to a three-day maximum limit per incident, and the customer is required to contact the Kia Consumer Assistance Center to explain the circumstances. A representative at the Kia Consumer Assistance Center will determine whether the circumstances meet the criteria for trip interruption benefits and, if so, will advise the customer that they will be reimbursed for trip interruption expenses. The representative will assist the customer in making the necessary arrangements. Insurance deductibles, expenses, and claims paid by the customer?s insurance company or other providers are not eligible for reimbursement.
24-hour Roadside Assistance service plan provided by Kia Motors America, Inc.
Certain restrictions apply. See owners warranty manual for complete information.